Time Is An Ingredient
"Time is an ingredient…"
I love the time I get to spend on Bleu Belle Farm in Sonoma. It was once only a private space, a patch of land I shared with my family; now it is the heartbeat of the Crenn Dining Group. We're not there yet, but we are trying to supply as much produce for our restaurants as possible from the farm. And every chance I get to go and visit is inspiring…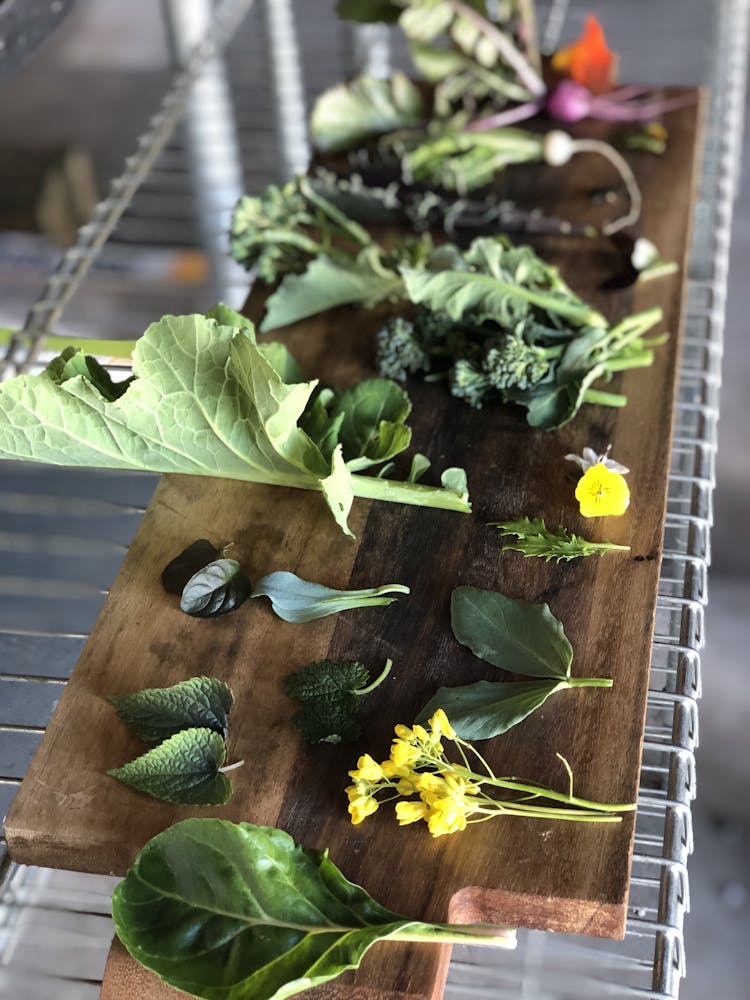 Sure, we are constantly speaking with our farmer, Brett, and his team. My kitchen team at all four restaurants get regular updates (via Brett's Instagram account, it's amazing!), and I am always up-to-date on what's going on, even when I'm traveling or at events. But there's nothing like actually getting to walk the land… I was there at the start of the month with visiting chefs Diego Guerrero and Josean Alija. These two incredible chefs were in San Francisco to help me kick off the Wake Up World Chef Series at Atelier Crenn, and we couldn't turn down the opportunity to go and visit, especially with the beautiful weather we had at the start of the month.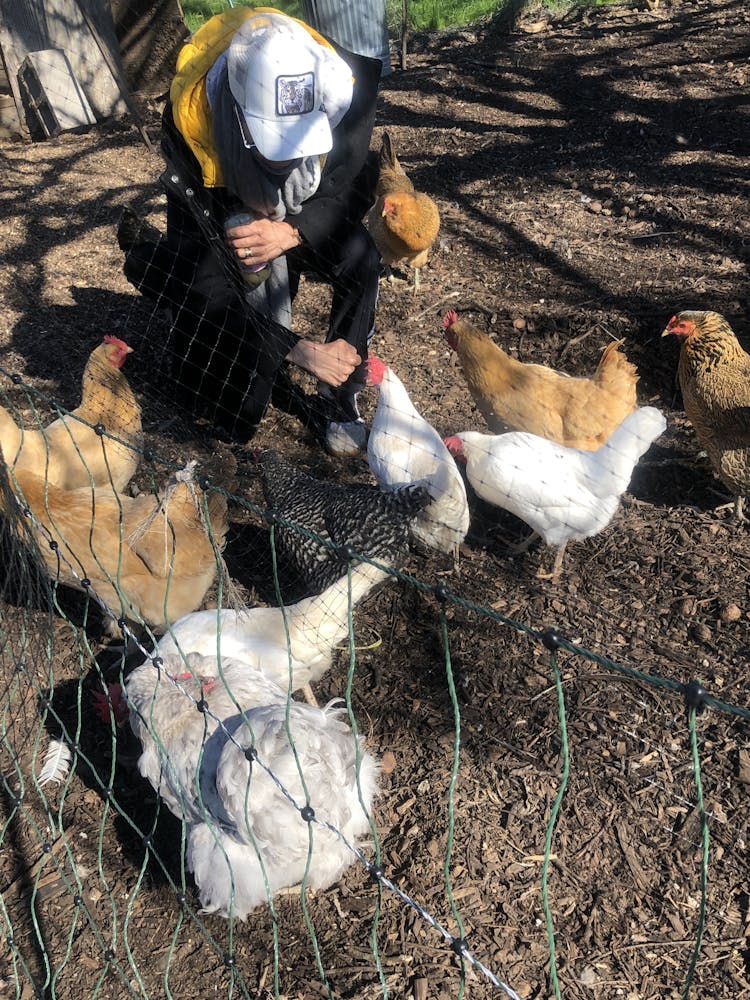 Brett was ready for us. He had prepared a platter full of brassicas, winter flowers, and herbs for us to taste. But Diego and Josean, being typical chefs, had already been picking and snacking on every plant that crossed their path. It was still a special moment, seeing all of the beautiful produce at our disposal, even in the "bare" winter months.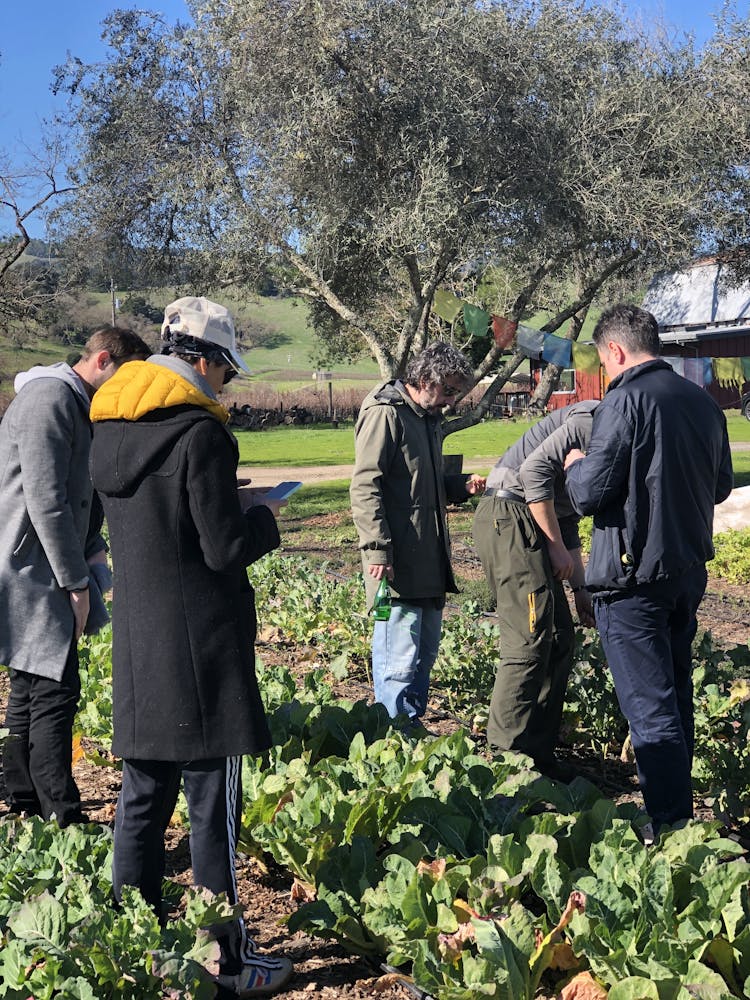 When people think "farm," they think of fields full of crops. But there are so many other things happening at Bleu Belle farm… the chicken coop (we have a breed of chicken named "Dominique!"), the mushroom hut, the compost pile full of the scraps and shells and vegetable peels sent back up to us from the restaurants. It's hard not to look at the entire space and see a huge cycle, one that we work hard to maintain.
As Chef Josean was munching on nasturtiums and Brett was explaining the seedlings we were already taking care of for the spring and summer crop, Chef Diego chimed in with an expression that is apparently well-known throughout his native Spain. "Time is an ingredient," he said, referring to the crops currently growing in rows, how they would grow, how they would be harvested, and how they would appear on the plate - fresh, pickled, roasted, or confit, for example? Only time will tell.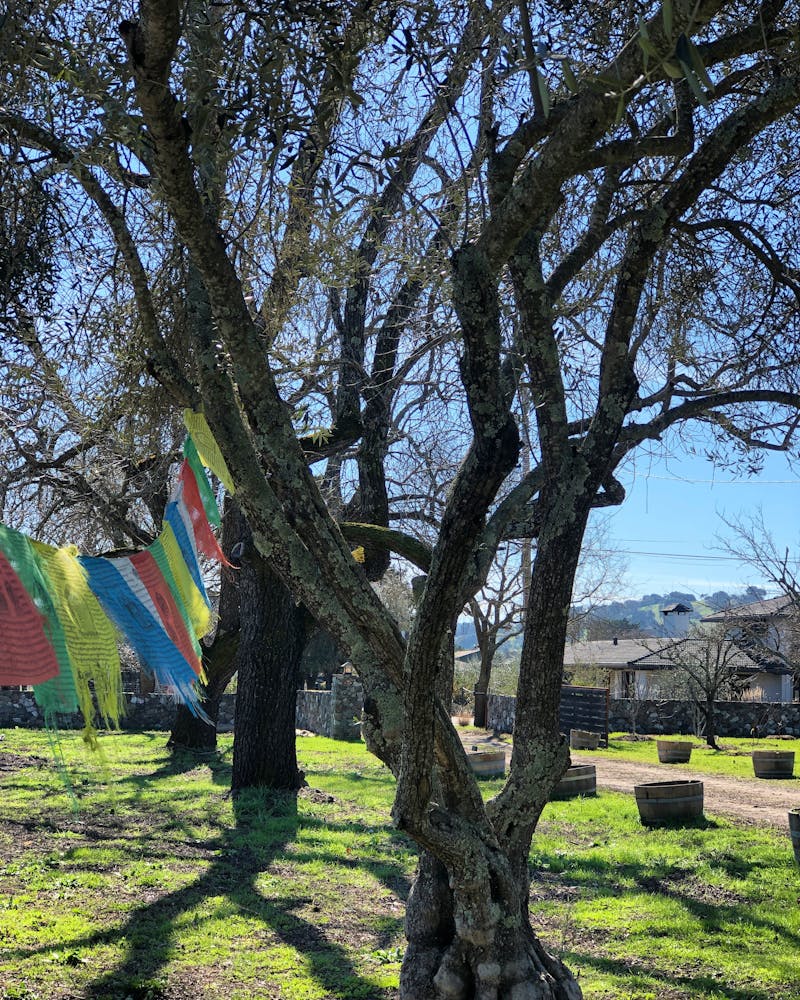 I sit and contemplate the flavor that this ingredient time will bring to my restaurants and to my life. I think of how different things are already a year later in my life, how sweet time has been to me… And I wonder, dear friends, what time will bring to all of you this year. My hope is that it will lead you to a table where I will be able to cook for you.
Avec amitiés,
Dominique Crenn